We build code, custom plugins, and back-end solutions for websites. Our code team sets the development focus. Weaving in business adaptability with technology-savvy websites, applications, and eCommerce portals that are mobile-friendly. What makes us a step closer to our vision is our adaptability. New age businesses need a new front end, websites are increasingly taking away from brick and mortar concepts and are the must-have business consigners.
Planning

This stage involves understanding the client as well as end-user requirements. Based on the website utility, the site map and the wireframe are created.

Developing

Development process is multi-faceted. During this stage individual graphics are taken from the wireframe designs to create actual websites.

Quality Analysis

Main website functionalities such as navigations, usability and engagement of the website are tested.

Testing

All the codes written for the website need to validate, in different browsers and viewing formats. Websites need to be mobile responsive as well.

Delivery

The approvals, the website files are uploaded to the server, in sync with domain name, and hosting services.

Supporting

We do not stop at just the front-end delivery. We create dynamic websites that update with your growing business needs and customer base.
Responsive CODING for website & apps
Creating websites and mobile applications that are responsive in structure and functionality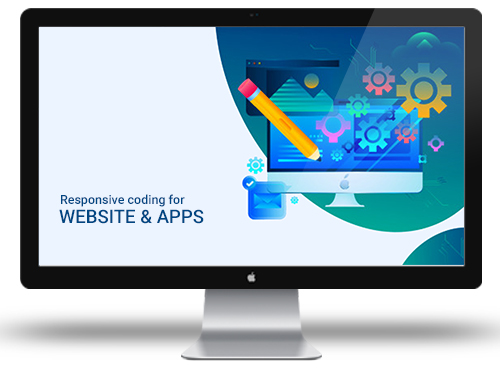 Let's begin your digital journey with us.
We will call you within 24 hours!