Paid advertising services
Transform your sales curve by generating quality leads
Do you know Paid advertising offers 80% of brand awareness and 63% of leads for your business? eYantra scales your lead generation by 2x times by launching effective PPC campaigns which drive maximum traffic and quality leads for your business. We help you plan the most effective and actionable campaign which drives exceptional results.
How do we create effective paid campaigns?
Research

Research thoroughly the market trends and competitors of your brand to outline your strategy .

Create campaigns

Create campaigns that catch the audience's attention on the channels where you have the maximum target group.

Audience targeting

Target the right audience group specific to each campaign that can drive maximum conversions

Performance metrics

Once the campaigns are set, monitor the performance regularly based on the set KPIs for each campaign.

Optimization

Analyze the performance KPIs and optimize your campaign accordingly in order to get more leads.

Remarketing

Once the data is collected from the running campaign, build remarketing strategies based on the data
Create compelling Ads that generate quantifiable returns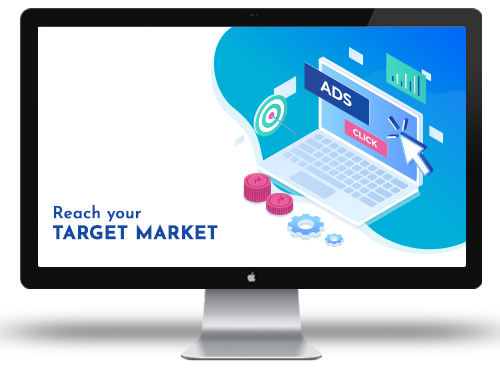 Let's begin your digital journey with us.
We will call you within 24 hours!