We work towards building customer engagement and brand recognition. It is the most dynamic business outlet. We synergise design, concept, content, development and strategy to establish direct consumer connect for your business through social media marketing services. A dynamic social media portal links your brand directly to the target audience. We build the design and content sync to establish that engagement for you.
Competitive Analysis

We have a team who expertise in identifying and evaluating your competitor's strength and weaknesses to help improve your strategies.

Target Audiences

We analyse your competitor's movements and their usage among the customers to strategize our plans.

Strategy

We evaluate the customer's response to your website and come up with improved strategies.

Build Engagement

This helps in providing information about shares, likes and comments on the online marketing platform about your website.

Track, Analyze, Optimize

We provide professionals to track analyse and optimise your social marketing platforms. They determine follower trends, popularity of your brand name etc.

Review

The last step to approval is the reviewing of strategies and achievements reached by the team towards the success of your website.
Monetise your SOCIAL game
Push out the updates, and time your posts to gain maximum reach for social media marketing.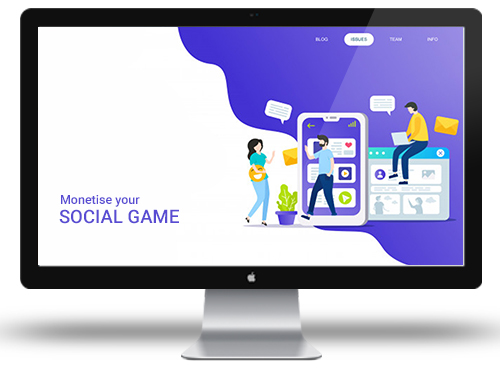 Let's begin your digital journey with us.
We will call you within 24 hours!